Learn How to Take Learning Home
Parents (and teachers) often don't realize small tweaks in everyday activities at home can support learning.
How can baking cookies help kids practice math, fractions, and reading? How can sorting shapes in the garage build pre-algebra skills?
"Will you read me that recipe again?" - that supports reading.
Real family engagement is more than parents showing up for a bake sale, but learning at home starts with building integrated relationships between leadership, educators, and families.
Parents, teachers, administrators, and staff need support to effectively create and implement home learning plans - and that's the foundation of our Online Coursework, Live Workshops, and Parent Playbooks.
*OUR Programs MEET REQUIREMENTS FOR
FAMILY ENGAGEMENT UNDER TITLE I, SECTION 1118.*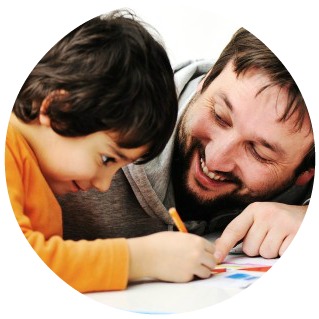 "I work two jobs, 16 hours a day. I want my children to have an education so they don't have to work as hard as I do."
Roberto, Parent & Workshop Participant
"At some point, the leadership in this district realized we weren't educating the students we used to educate. The parents were different, and we needed to change our approach."
Superintendent HD Chambers, Alief ISD, Houston, TX